Date posted: October 13, 2017
10/13 – William Fitzsimmons Covers "Learning To Fly"
*William Fitzsimmons Covers "Learning To Fly"
___________________________
William Fitzsimmons is a massive Tom Petty fan and Petty's passing inspired him to record a cover of "Learning To Fly". The cover was released to fans via social media yesterday, but we wanted to share it with you via email in case you missed it. Read what William has to say about Petty and the song here:
"Tom Petty was a hero of mine. I don't remember the first time I heard his voice or the unmistakable melodies he's been making for decades and decades. But I do know that there has never been an artist like him before and probably won't ever be again. He's not the best singer I've ever heard, far from it. He has a relatively simple delivery: there's no affectation or pretense. He sings the words and you believe what he says. His songs are not exercises in size or production or glamour. They are concise, potent, and inviting. And yet in those short, sweet, sometimes hard songs, I've found so much of myself, my own thoughts and insecurities, my own disappointments and desires. I think that's what great art is supposed to be: a window through which you can see more of yourself and other people as you and they really are. I think it might be a stretch to some people to compare what Tom did to what George Seurat, Van Gogh, or Claude Monet did, but to me, it's the same. I will miss knowing that he's out there writing songs that will help me and others find a little bit of truth.
I've been covering Tom Petty songs ever since I learned how to play guitar. There's not much greater joy than hearing the opening chords to "Free Falling" played on an acoustic guitar. I chose to cover "Learning To Fly" after hearing the awful news of Tom's death because I wanted a way to say "thank you" to him, some small way, for all that he's given to me."
Watch the video HERE.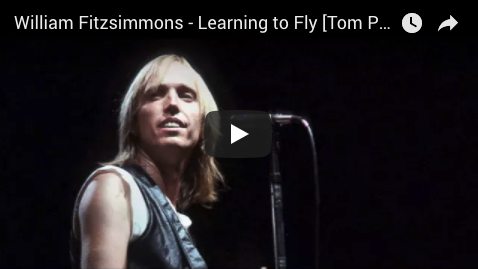 ___________________________
Be sure to keep an eye out on William's Website, Facebook, Twitter & Instagram for the latest William related news.